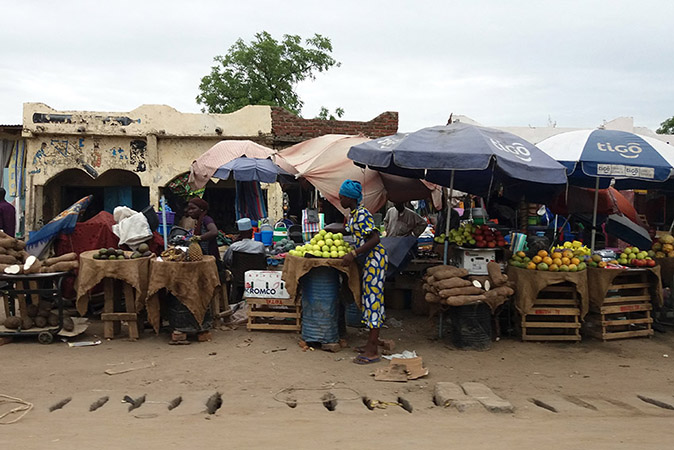 Op-eds and interviews
"Chad's president lived and died by the gun. Will the country shift away from militarized rule?", The Washington Post, 7 May 2021.
"France, the Military, and Strongman Politics in Chad"
African Arguments, 30 April 2021.
"Tchad : La France et les Etats-Unis ne pouvaient pas ignorer qu'ils jouaient avec le feu", Le Monde, 23 April 2021.
"Airstrikes and 'stability': What is the French Army doing in Chad?", African Arguments, February 2019.
"Que fait l'armée française au Tchad ?"
Libération, 8 February 2019.
"Vue du Tchad, la France n'a jamais cessé d'être en guerre"
Africa4/Libération, 22 July 2018.
"Silence de la France sur le sort des militaires tchadiens disparus"
Le Monde, 11 May 2016.
"On réactive le mythe du guerrier tchadien"
Interview with Maria Malagardis, Libération, 5 February 2015.
"Les armes comme mode de vie"
Interview with Milena Jakšić, Contretemps, October 2014.
"Centrafrique: attention aux mots"
Le Monde, 20 February 2014.
"Pendant la guerre au Mali, le Tchad…"
Libération, 28 May 2013.
Radio
"Sahel : la Françafrique renforcée par la lutte contre le terrorisme ? "
Le Temps du débat on France Culture, 28 April 2021.
"Pourquoi y-a-t-il tant de guerres en Afrique ?"
France Culture, 15 April 2015.
Guest on France Culture
Chad after Chad's president Idriss Déby's death, 21 April 2021.
"L'Etat colonial est-il de retour ?"
France Culture, 29 March 2014.
Videos
Entretien avec Roland Marchal sur le Tchad après la mort d'Idriss Déby, ACPA/Mediapart, 2 May 2021.
"The politicization of sexual violence in Chad"
Conference on gender and political violence in Africa Sciences Po Bordeaux, October 2019.